About Us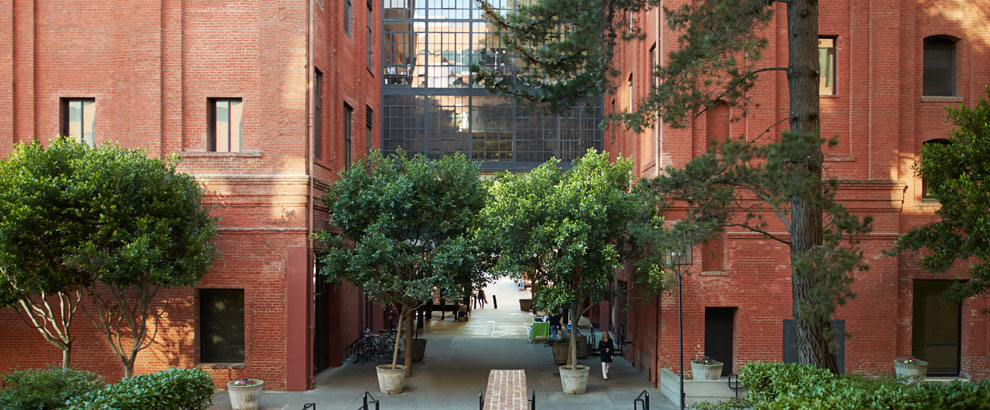 The original Pottery Barn opened in 1949, among the docks and warehouses of
West Chelsea in lower Manhattan. Our founder, Paul Secon, took a sacred
approach to well-designed merchandise. He specialized in tabletop seconds and
closeouts, offering customers great value on fashionable, exclusive home wares.
Over the years, our brand started to offer a variety of kitchen and decorative
household items. It expanded to the West Coast and was purchased by The Gap
Stores, Inc. in 1983 — and then Williams-Sonoma, Inc. three years later. The world-
famous Pottery Barn catalog, now mailed to millions of customers each year,
launched in 1987.
Our brand has continued to evolve, including the addition of our Design Studio and
an increased emphasis on craftsmanship and high-quality materials. Today, we
focus heavily on four areas: innovating our designs, giving back to our planet and
global communities, offering top-notch service to our customers and creating
enduring products.
From our design floor in San Francisco to our stores around the world, our
end-goal remains the same: To help our customers live a more functional, beautiful
and comfortable life at home.
Our Quality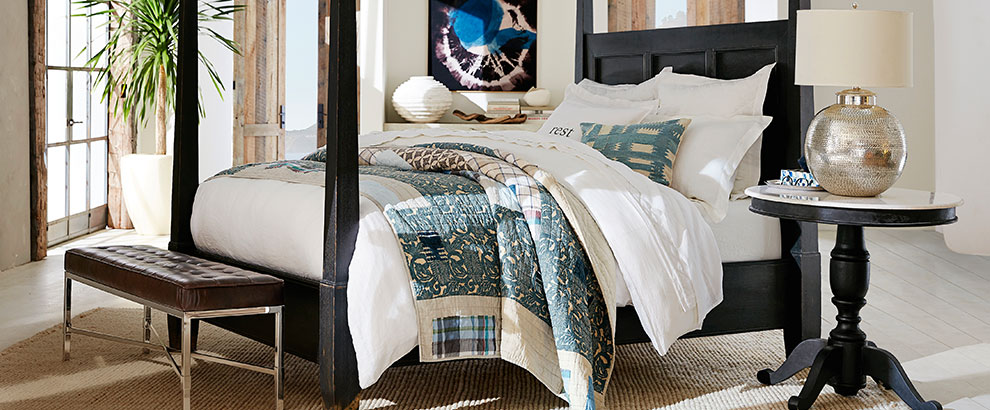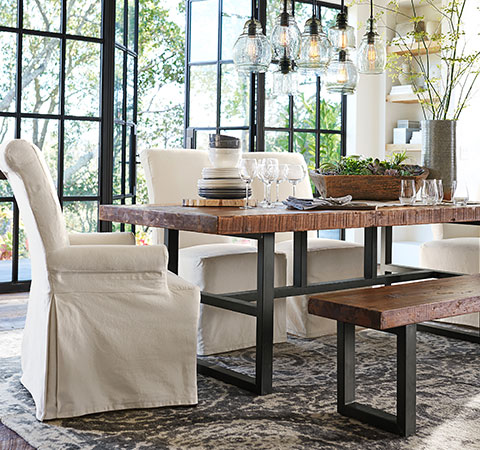 Furniture
Our in-house designers develop nearly every piece of furniture, and we
monitor every aspect of the development process — from design to
construction to testing. We carefully select strong, durable and beautiful
materials, foregoing cheap ones such as Medium Density Fiberboard, which
has a shorter lifespan and is made with harmful chemicals. We also partner
with leaders in the fabric industry to ensure that our upholstered products
are long lasting and safe for your family.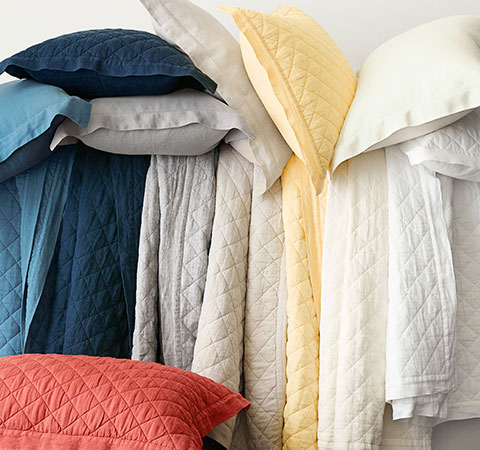 Bedding
From pillows to comforters to mattress pads to linens, our bedding is
designed with both durability and comfort in mind. We use quality fillings
including natural down and feathers, as well as hypoallergenic and
microfiber alternatives. Our comforters are constructed with end-to-end
box stitching and techniques that prevent cold spots, and our linens are
woven from the finest Belgian flax and other premium materials, with high
thread counts and close attention paid to how well they hold up in the wash.

We have a steadfast
commitment to quality and
take great pride in our
timeless designs, premium
materials and expert
craftsmanship.

MONICA BHARGAVA,
EVP, PRODUCT DEVELOPMENT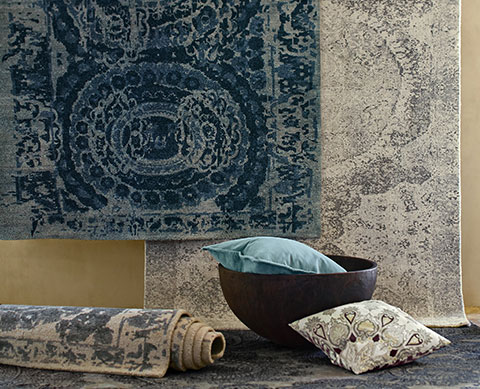 Rugs
All of our rugs — wool, printed, natural fiber, flat weave and those
crafted from recycled materials — are made by skilled weavers in India.
We source long-staple fiber from Sardinia and New Zealand to reduce
shedding and increase luster in our wool rugs, and use a synthetic latex
binding on the back of our tufted and printed rugs to create a soft
underfoot feeling and maximize durability. Our rugs made of 100%
PET — a polyester made from recycled plastic bottles — are reversible,
hand woven and ideal for areas with high foot traffic.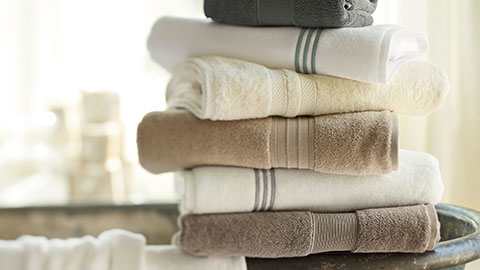 Towels
We offer a wide selection of towels in different gram-weights and
reversible styles to give you a luxurious hotel feel at home. Our PB
Essential towels have an extra-absorbent design, and our Hydrocotton
Bath Towels, made of Turkish cotton through an advanced weaving
process, are fluffy and dry quickly on the rack. We also offer cotton
terry, organic cotton and Oeko-Tex-certified towels, which meet high
standards regarding the use of certain chemicals.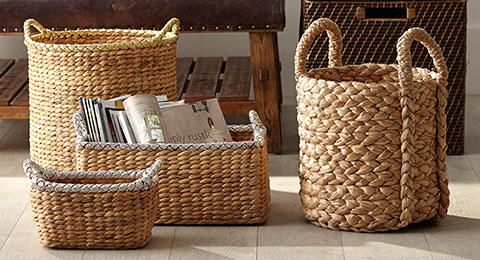 Baskets
Skilled craftsmen and women weave all our baskets using locally sourced
materials. Our Abaca and Savannah collections, for example, are made
from seagrass that is harvested, cleaned and then given to weavers, who
spend approximately two hours on one utility basket. Larger baskets, such as
those in our Beachcomber Collection, can take up to six hours to make.
Our Design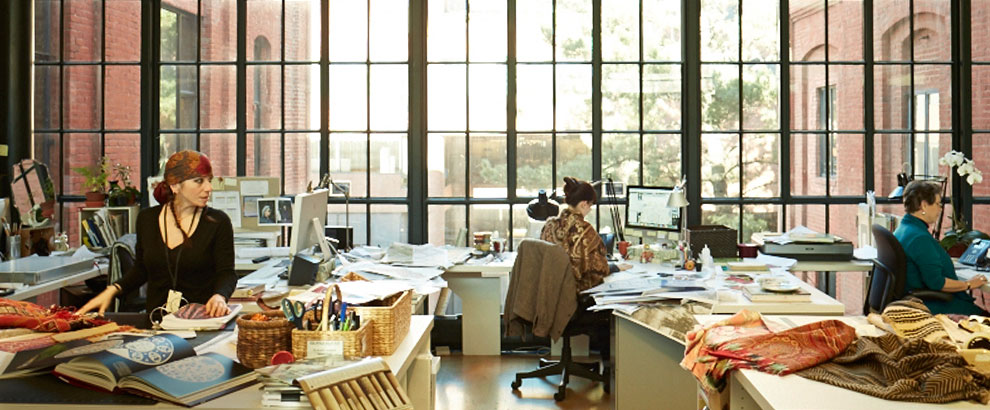 Our Service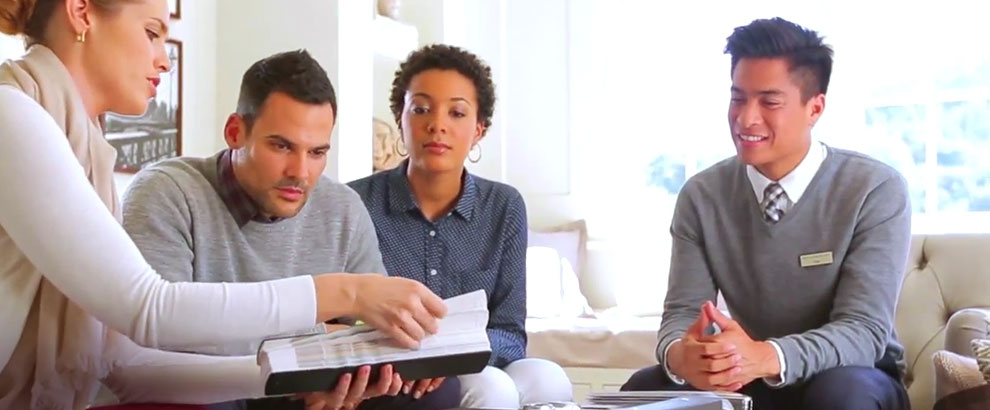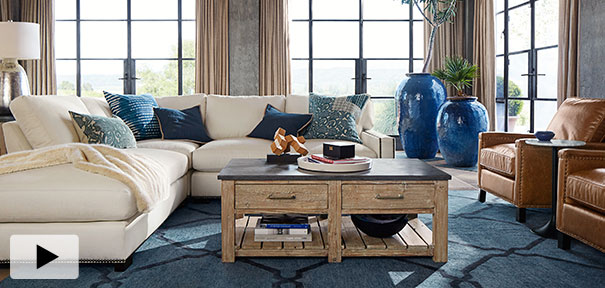 Free Interior Design Services
To make the design process easy, we proudly offer 100% free, no-strings-attached Interior
Design Services. Customers can get advice and inspiration from our specialists in-store, over
the phone or by email. Designers are also available to make in-home visits, where they can
take measurements, discuss color options, and give tips on how to make any room click.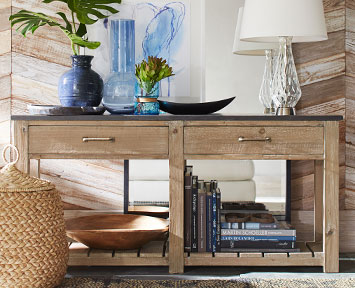 White Glove Delivery
With our White Glove Delivery service, items
are brought directly into customers' homes, and
most are unpacked and assembled as well.
Our Commitment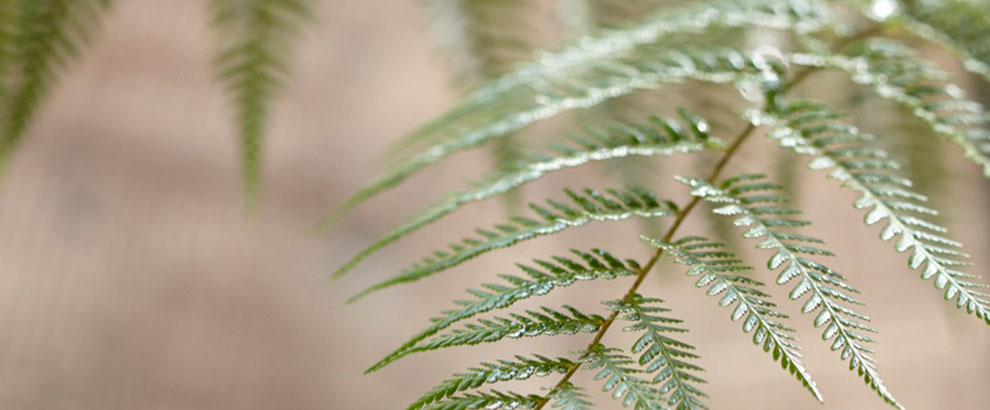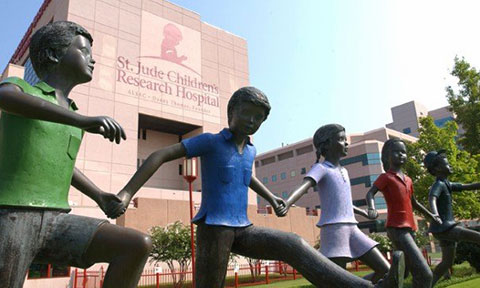 St. Jude Children's Research Hospital
Since 2011, through the sale of our products, we have given more
than $2.1 million to the St. Jude Children's Research Hospital. The
facility conducts research and offers life-saving treatments for
childhood cancer and other life-threatening diseases.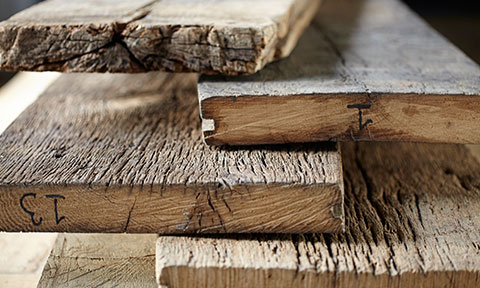 Forest Stewardship Council
Many of our products are made with wood that's certified by the Forest
Stewardship Council (FSC), a nonprofit that promotes conservation of
natural forests, protection of biodiversity and social responsibility — and is
widely recognized as the gold standard for sustainable forest management.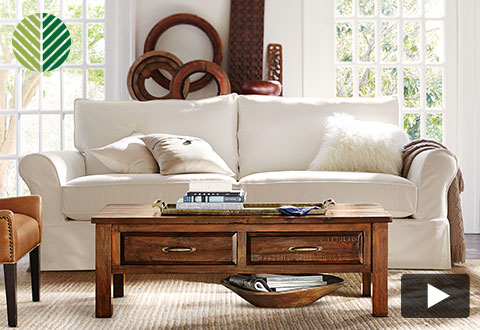 Eco Leaf
Look for the "Eco Leaf" icon in our catalog, stores and online to find
products that meet our standards of environmental and social
responsibility. Our list is constantly growing. It includes organic
bedding and bath textiles; flooring and rugs made from recycled
plastic bottles; reclaimed-wood furniture; eco upholstered beds and
sofas; and lighting made from recycled glass, to name just a few.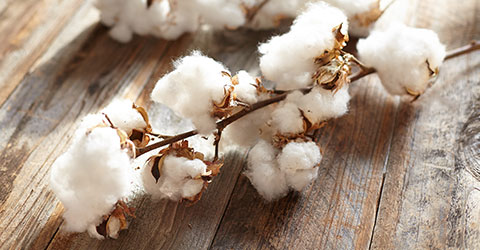 Better Cotton Initiative
We proudly partner with the Better Cotton Initiative (BCI), which
promotes improvements for the environment, farming communities
and local economies where cotton is produced.

Corporate responsibility
is one of our core values.
as a company, we're committed to
integrating it into every
part of our business.

LAURA ALBER,
PRESIDENT AND CEO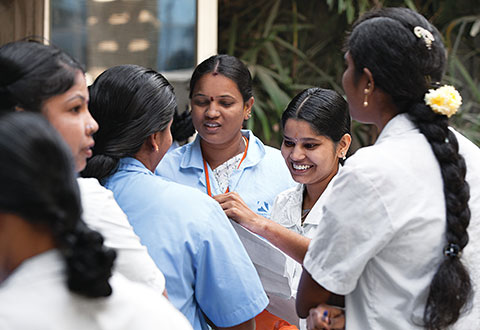 HERproject
In 2015, we launched a partnership with the nonprofit Business
for Social Responsibility and the HERproject (Health Enables
Return), a workplace training program that empowers
low-income men and women working in factories, including
those where some of our products are made. Over the next five
years, we pledge to impact the lives of 100,000 factory workers
in China, India, Indonesia and Vietnam by providing them with
education on health and financial literacy.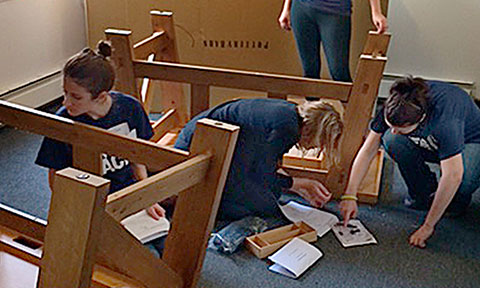 Give a Little Hope
Our Give a Little Hope campaign benefits organizations that provide
temporary and long-term housing for youth and families. Since 2010, we
have contributed more than $1,190,000 to make shelter residents in the
U.S., Australia and Mexico more comfortable.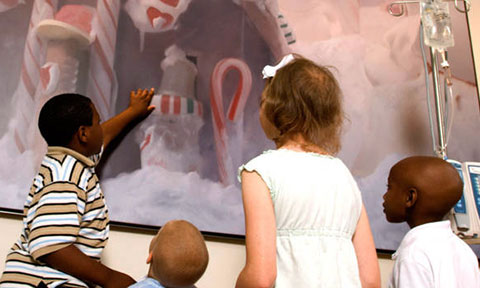 The Hospital for Sick Children
Our Canadian partner, The Hospital for Sick Children, is the
world's second-largest hospital-based pediatric research facility.
Since 2010, Williams-Sonoma, Inc. has raised more than $656,000
for the hospital through the sale of its products.